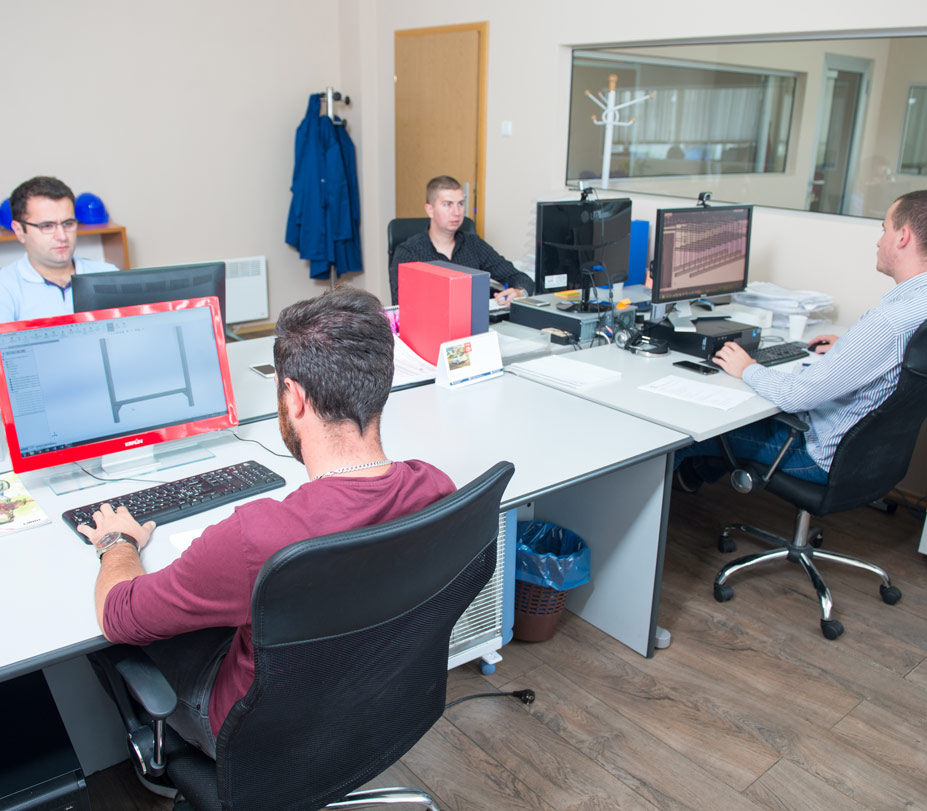 PRODUCTION AND SERVICES
DESIGN & CUSTOM PRODUCTS
Our experts are ready to find an efficient and customized solution to suit your needs, to enable you to save money and provide you with an excellent quality standard.
Iron Tech is delivering products to customers around the world, putting its technical excellence in service for the specific features of various markets and their safety regulations.
For the realization of a particular product, according to your needs, our engineers will be pleased to help you plan, design, and create products only for you.
Iron Tech is offering to create products according to your requirements and through our production it implements them.