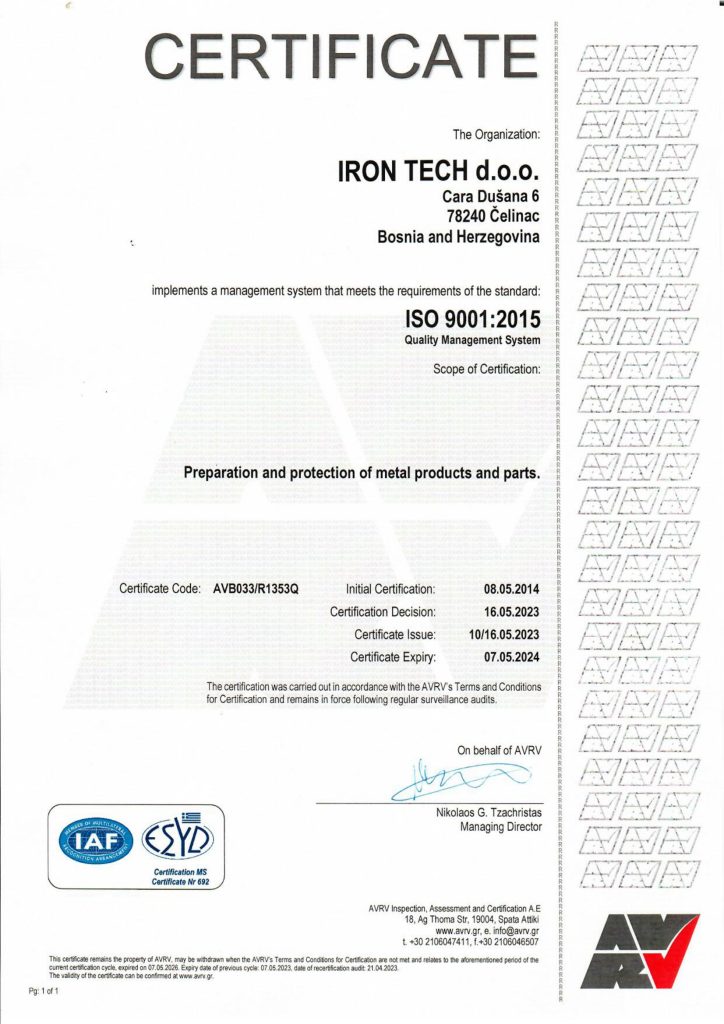 COMPANY
Certificates
IRON TECH possesses the ISO 9001: 2015 certificate, which proves the safety, quality and professionalism with which our products are produced.
The Technical Office continuously examines EU standards and provides support, technical guidance and ongoing upgrades in the line with EU directives on products from the construction sector.
All IT parapets are certified according to EN 14122-3 and EN 13374.